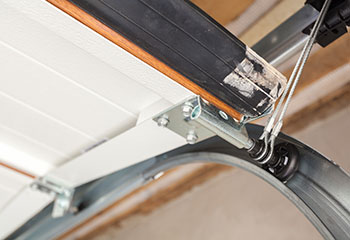 Roller Replacement
Customer Issue: A couple of the left sized rollers stopped turning, slowing the door to a slow, screeching crawl.
Our Solution: Our team found that the rollers were nearing the end of their service life, so they took them off and replaced both before cleaning the tracks and reconnecting everything. The door was able to move smoothly and silently after that.
Chadwick Zepp
- Mountain City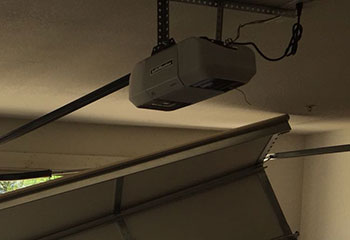 Opener Replacement
Customer Issue: Needed a new opener.
Our Solution: We presented the customer with several options and he decided to go with the Chamberlain C450 Wi-Fi chain drive garage door opener. We installed the new unit at his house, making sure that it was properly attached to the door and safely secured to the ceiling.
Sensor Alignment
Customer Issue: Misaligned safety sensors.
Our Solution: The reason why this customer's door wouldn't close was because the opener sensors lost their alignment. We carefully repositioned them and made sure the door was able to close but was still able to reverse when it needed to.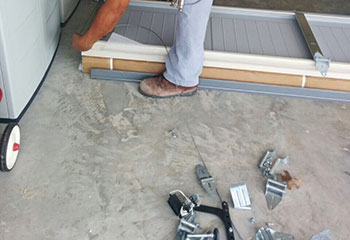 Track Replacement
Customer Issue: Bent tracks.
Our Solution: Seeing as the damage was too substantial to merit trying to repair the tracks, we carefully removed them and installed new ones in their place. We then proceeded to insert the door rollers into the new tracks and made sure they were in complete alignment.